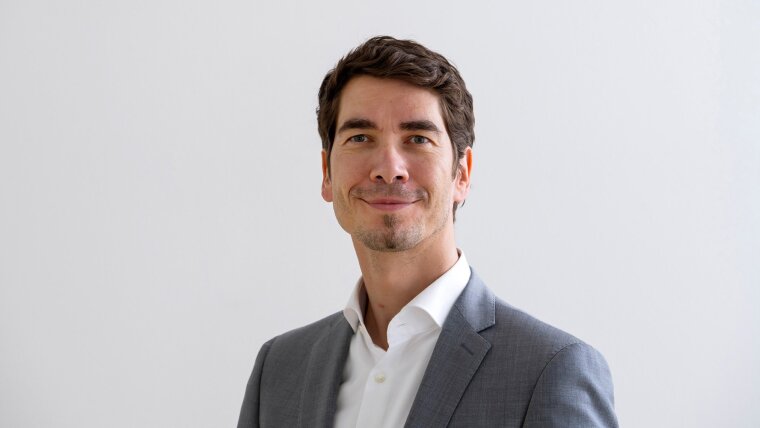 What happens after the pandemic?
A commentary by educational scientist Prof. Dr. Alexander Gröschner
Prof. Dr Alexander Gröschner, Educational Scientist at the Chair for Research on Teaching and Learning.
Although the coronavirus pandemic is not over yet, most infection control measures at universities and schools were lifted at the beginning of April. And rightly so, from the point of view of pupils and students, says Prof. Alexander Gröschner. The Professor of Research on Teaching and Learning identifies how social relationships and interactions suffer when learners communicate with others exclusively or mostly online. Because learning is not just an individual process, but also a deeply social one.
Between »digitalisation euphoria« and »remote learning fatigue«
Remote learning, as one of our studies shows, leads to an increase in emotional anxiety (e.g., caused by reduced support from teachers) and exacerbates inequality between different social groups (e.g., due to a lack of technical equipment), especially within the context of schools. This situation has been emphasised as a characteristic of the German education system for many years. Recent studies in the academic context of higher education come to a similar conclusion: here, too, online teaching has led to an increase in the perception of stress and there are significant correlations between the perceived conditions for studying and symptoms of depression among students.
Learning is by definition an active, constructive and individual process. Teaching staff were all the more surprised during the coronavirus pandemic when students, who supposedly have – or should have – more individual responsibility, self-regulation and intrinsic motivation compared to school pupils, were increasingly unable and unwilling to cope with the new teaching routine and the freedoms provided by learning online from home.
At the same time, the circumstances of remote learning enabled rapid progress in digitalisation, in a way that many had not expected, in the schools of a German federal education system otherwise not noted for innovation. This is impressively demonstrated, among other things, by the schools that won the renowned »2021 German School Prize«. These schools have developed smart ideas and impressive measures to offer educational opportunities that have encouraged learning in pupils of all ages and school types. 
At university, too, new technologies, such as the use of augmented and virtual realities in our Teaching-Learning Labs, have opened up new ways of acquiring knowledge. Virtual interaction, for example with students in the courses accompanying the practical semester of the teacher training programme, has made innovative formats of collaborative remote learning possible.
Despite the current relaxations in rules, protective measures against the coronavirus are generally important, and careful management of teaching will continue to be important for quite some time. For schools and universities, however, it has become clear that learning is not just an individual process, but also a deeply social one. Good technological facilities alone do not ensure successful communication. In addition to the virtual space, physical spaces are also necessary for face-to-face interaction and dialogue, as well as social contacts before and after a lecture.
What remains? The desire for internal differentiation and interactions that promote learning
If the best possible educational opportunities are to be provided for all school and university students, we need an increasingly differentiated view of the design of everyday teaching and learning. In our »toolbox«, new technologies offer us opportunities to take into account the individual learning pace of students, and to offer support formats, feedback systems and formative performance feedback.
In the future, teaching and learning should therefore include a more differentiated range of synchronous and asynchronous learning opportunities, both face-to-face and virtual. To achieve this, it is crucial for teachers to plan their courses with clear goals and keep in mind the individual requirements of the students. We still view learners far too often as a »homogeneous« group, with the same strengths and weaknesses.
The perspective that remains is a wish to establish how interactions that promote learning should be started in everyday university life. In this vein, Jürgen Habermas wrote in an essay on university learning processes published in 1986 in the Zeitschrift für Pädagogik: »The doors are open, at any moment a new face can appear, a new thought can enter unexpectedly.« May this creative start to the teaching-learning process return, even if much of what is new is allowed to remain.