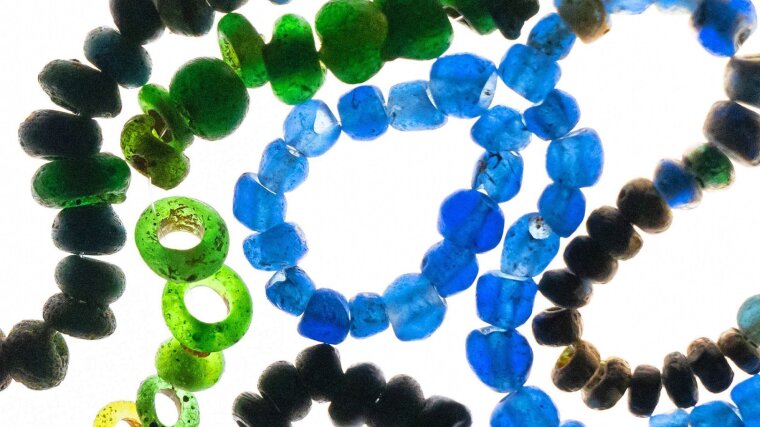 The solid liquid
Glass – our revolutionary companion
The glass bead necklaces from the 6th/7th century come from Hungary and are part of the collection in the department of Archaeology of Prehistory to Early Middle Ages at the University of Jena.
Glass is one of the oldest man-made materials – and yet it continues to baffle researchers to this day. Glass is a liquid that doesn't flow. Although it is hard and capable of remaining largely intact for millions of years, it is more fragile than almost any other material. Glass has shaped the world as we know it and repeatedly facilitated scientific and social innovations – the Internet would be unimaginable without optical fibres.
Since the United Nations has declared 2022 the »International Year of Glass«, this issue focuses on the glass research conducted at our university, which started with the work of Otto Schott and continues to inspire researchers to this day, where new types of glass and futuristic applications are being researched and where glass testimonies to the history of humankind and the earth still hold new, fascinating insights.
Image: Jens Meyer (University of Jena)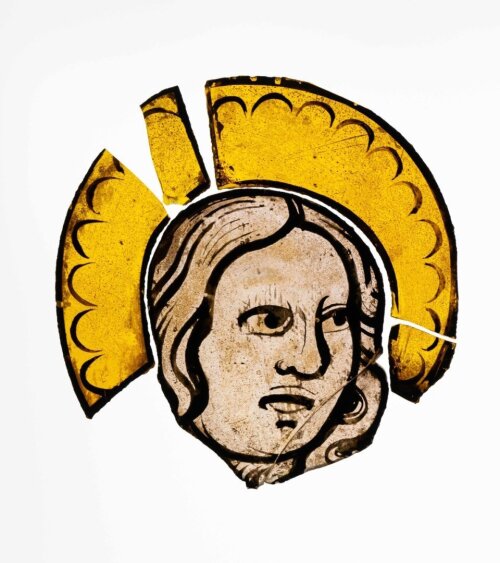 Image: Jens Meyer (University of Jena)