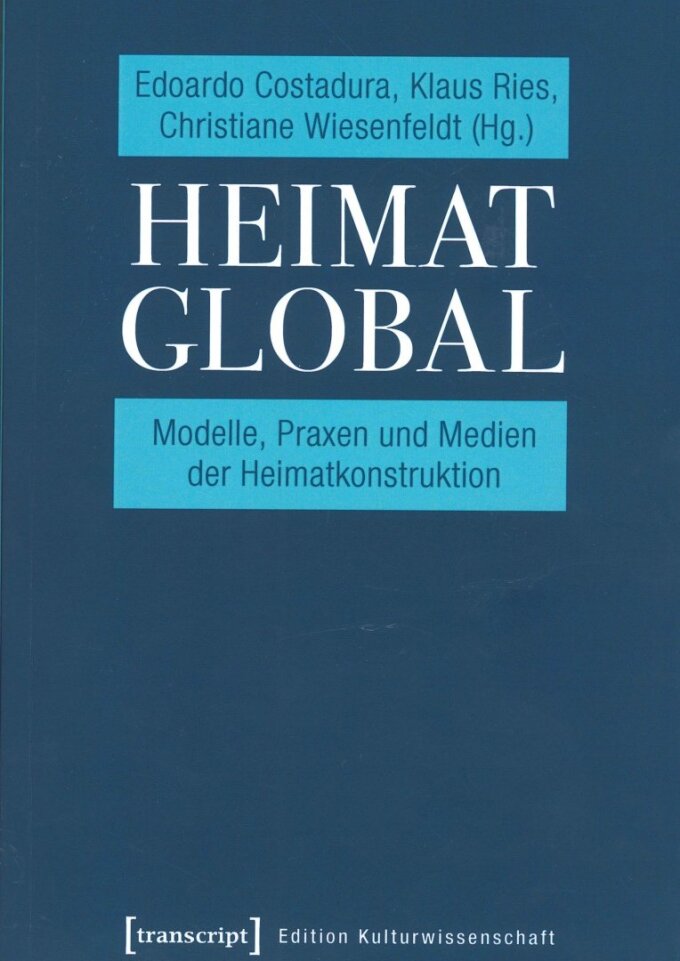 Cover des Bandes »Heimat global. Modelle, Praxen und Medien der Heimatkonstruktion«. ISBN 978-3-8376-4588-0
Image: transcript
Decontaminating the concept of home
In the age of globalization, we have the opportunity to redefine the concept of »homeland« and combat its nationalist appropriation


In 1970, Günter Grass insisted that we must not surrender the concept of »homeland« to the demagogues. The author of »The Tin Drum« showed incredible foresight, as a war has been raging in recent years over the interpretation of the word »homeland«. Klaus Ries, a historian at the University of Jena, describes the term as vague, flexible, and pluralistic—»a concept in a state of flux«. In the age of globalization,
we have the opportunity to redefine the concept of »homeland«, giving new meaning to a oncecontaminated idea. Jena-based novelist Edoardo Costadura adds that the idea of »homeland« is being put to the test by events like the refugee crisis of 2015: »Are refugees able to find a new homeland? What processes take place?« Klaus Ries and Edoarda Costadura worked with Christiane Wiesenfeldt (Institute of Musicology Weimar-Jena) on the book »Heimat global. Modelle, Praxen und Medien der Heimatkonstruktion« (»Global Home. Models, Practices and Media in the Construction of Homeland«), which offers historical accounts and current reflections on the concept of »homeland«.
Sociologist Hartmut Rosa offers one possible interpretation: Home emerges wherever I feel received as a person, where I learn to accept and I am accepted myself. Home cannot be reduced to a mere term, as reflected by the underlying theme of a conference where historians, theologians, political scientists, sociologists, jurists, musicologists, and creative artists exchanged their views at the Friedrich Schiller University. Edoardo Costadura speaks of a laboratory in the sense that home should be understood in the most progressive and enlightening manner as an open and integrative social project. Costadura argues that globalization plays a key role here: »It gives us the opportunity to redefine the concept of ›homeland‹ without restricting ourselves to a nationalist point of view«.
By Stephan Laudien